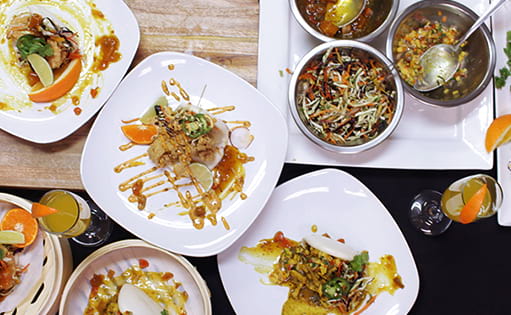 A brand new restaurant concept, Asian-Caribbean fusion dishes, unique, flavorful and delicious.
Inspired by culinary experiences in China, our Bahamian chef and founding partner Chef Ray dreamed up The Bun Hut. Our Chinese bao buns deliver authentic Caribbean flavors with creativity and love.
We offer traditional Caribbean dishes on bao buns, roti wraps, and entrees. We have delicious sides, signature sauces, home made juices, and decadent island desserts.
Come try a taste of the islands with our one of a kind experience.